NBA Logo Redesigns: Portland Trailblazers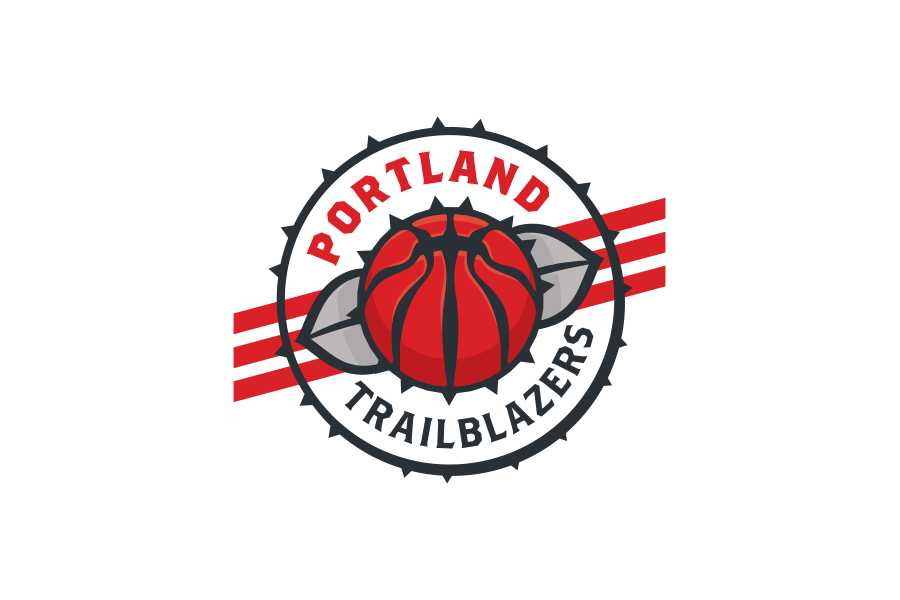 The Team
Portland is looking pretty good this year, with the 3rd best record in the NBA right now. Even though they have had shitty luck with Greg Oden and Brandon Roy and their injuries, they consistently get good young players and have an entertaining team. They won a title in 1977, made the finals in 1990 and 1992, and had an impressive arrest record as the Jail Blazers in the early 2000s (I see you Sheed!).
My respect for Arvydas Sabonis is also well-documented.
Past/Current Logos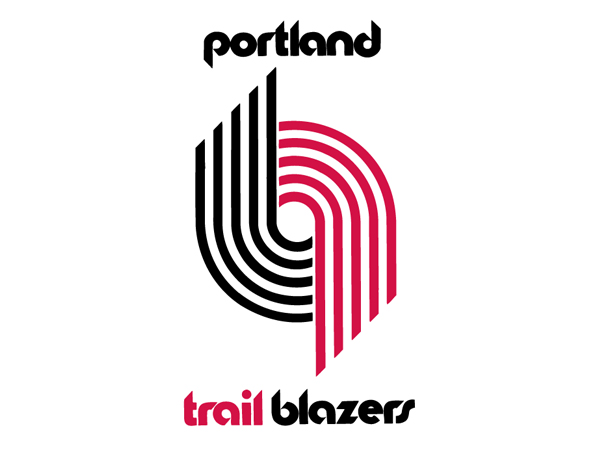 Portland entered the league in 1970. According to Wikipedia, the team name is derived from the trail blazing activity by explorers making paths through forests, and is meant to "reflect the ruggedness of the Pacific Northwest." The logo is an abstract representation of the game of basketball, where the 10 lines represent 2 teams of five players.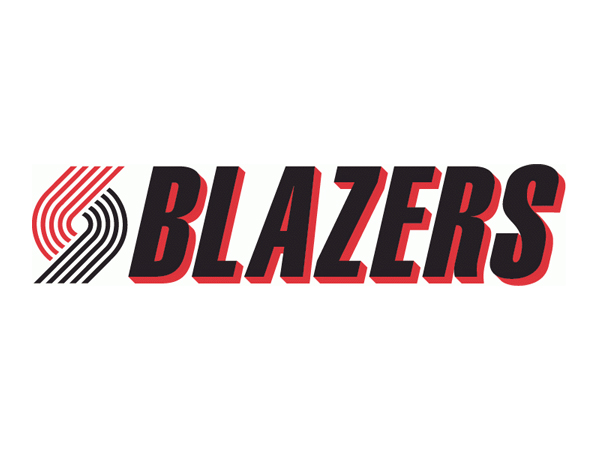 The 1990 update is my favorite of these logos, this looks like it belongs in an NES game or the poster for a Van Damme movie.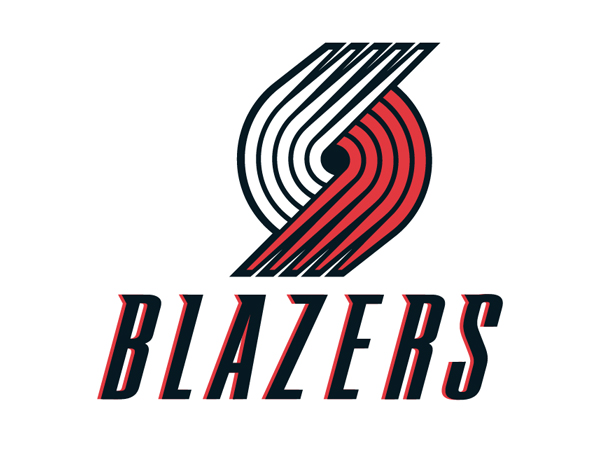 2002, This shape is really starting to look like a hurricane.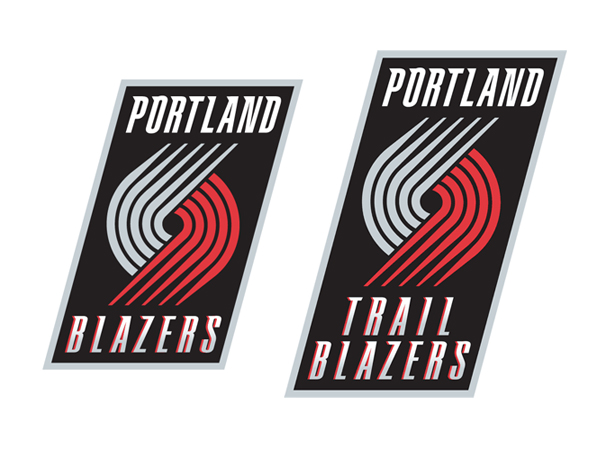 The long slanted shape makes the current logo feel a little awkward. I like the diagonal lines they have on their jerseys but I don't think the logo needs to be this slanted.
The Redesign
The redesign focuses on the rose as Portland is called The Rose City, the Blazers play in the Rose Garden (now called the Moda Center apparently), etc. The rose/basketball icon didn't turn out exactly how I imagined it but I think it fits Portland better than the abstract shape and the futuristic typeface they have now.