NBA Logo Redesigns: Orlando Magic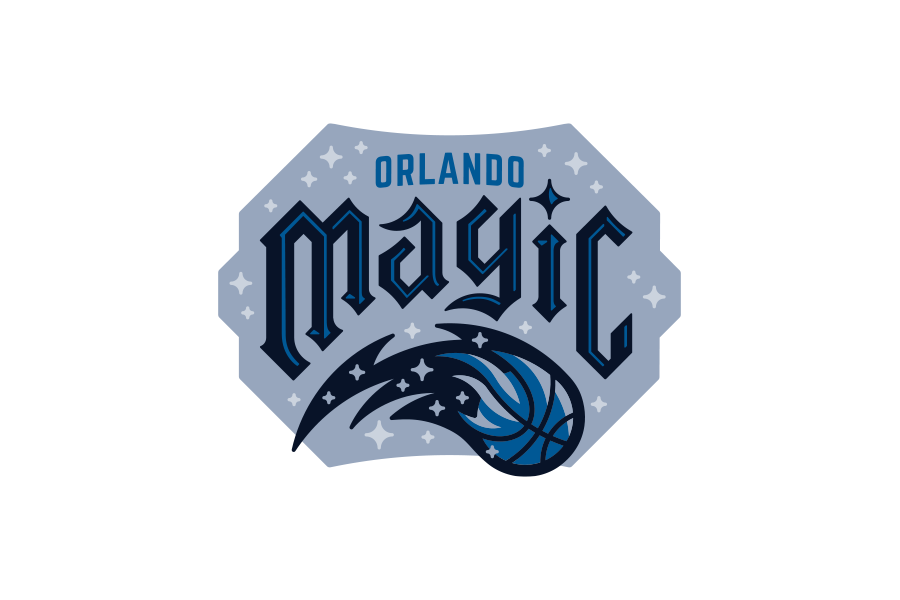 Over the holidays I had time to finish this concept for an Orlando Magic logo.

The Team
I definitely have fond memories of the Magic teams in the mid 90s. Penny Hardaway was my favorite player growing up, I wore a Magic snapback, I own Lil' Penny's book, I put my created character on Orlando in NBA Live 96, etc. I once, created this for no apparent reason: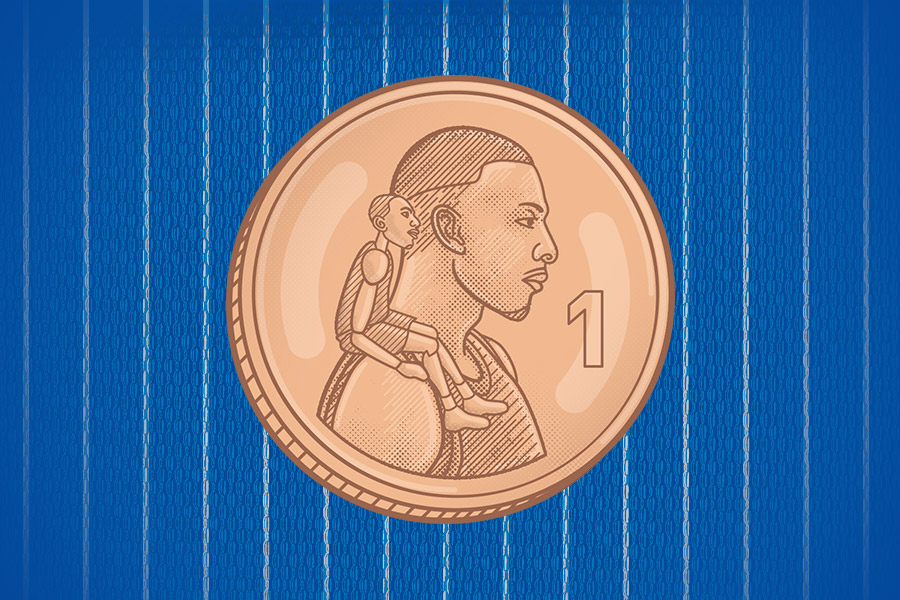 My point is I used to like the Magic quite a bit, that is all.
Past/Current Logos
The "Magic" name is a reference to Disney World in Orlando, so it makes sense that the original logo has kind of a Disney feel. Seems like they went overboard with the stars here, and the way they are bunched up around the basketball is a little sloppy.
In 2000 the logo was updated with a better composition and a magic basketball that looks much cleaner. The big stars still feel a little out of place interrupting the rest of the text.
The current logo introduced some new lettering that feels better suited for a sports team, although it doesn't look very magic. Aside from the ball, this now feels kind of generic.
The Redesign
Magic is a tough concept to illustrate without getting into corny magician-related stuff, so I decided to stick with the the ball and some sparks trailing behind it like the original '89 logo. My main focus was on the text, trying to make it fit the magic theme, and fit nicely around the ball. I checked out a lot of old lettering and Illuminati shit for reference, I thought about making it an ambigram but it turns out they are tough to keep readable.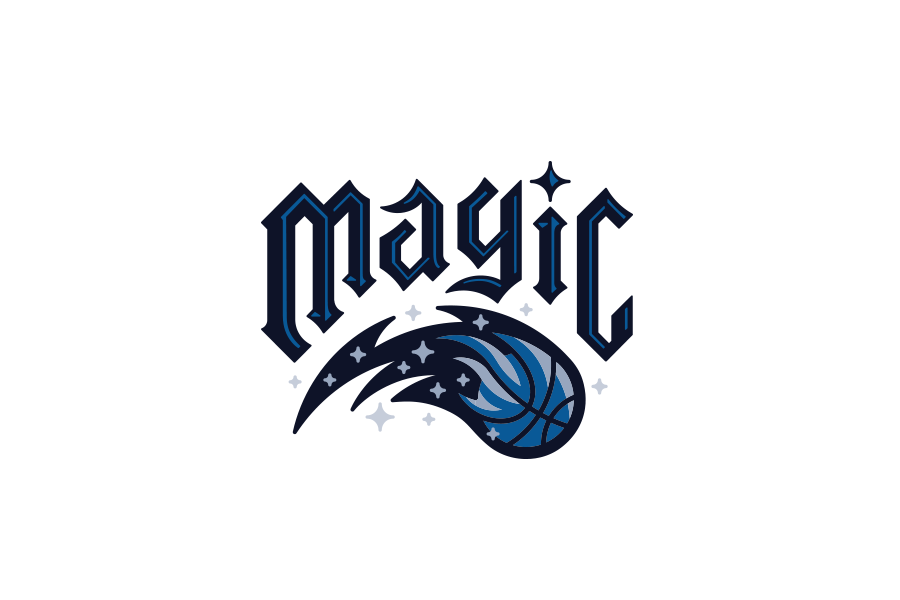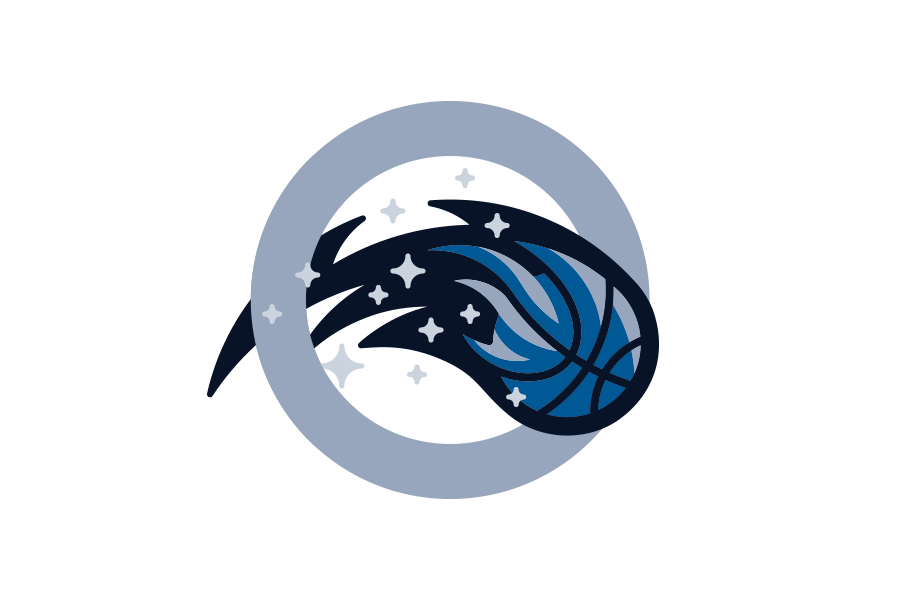 For a secondary logo I tried reusing the ball, going through an O shape for an Orlando tie-in. The negative space in the middle of the MAGIC text would also be a good spot to place numbers on jerseys:
See more NBA logo redesigns here