NBA Logo Redesigns: Oklahoma City Thunder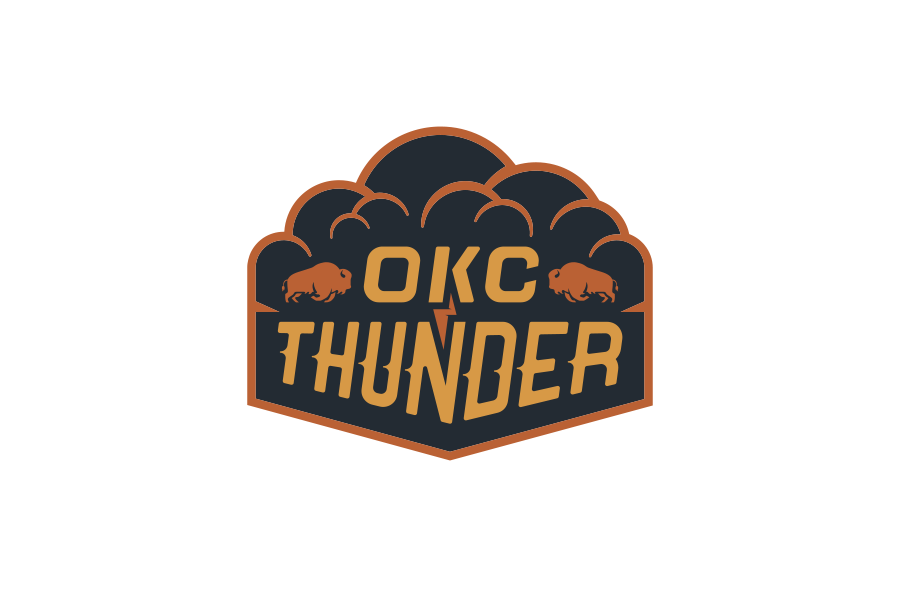 The Team
In 1966 a couple of LA businessmen started the Seattle Supersonics as a new NBA franchise. The team was named after a supersonic airplane being built at local company Boeing, which was later cancelled. Notable events in Sonics history include a guy named Slick Watts who made it cool to wear a headband, winning an NBA championship in 1979, and of course the Payton-Kemp years. In 2008 the Seattle Supersonics relocated to Oklahoma City and became the Thunder, because their owner Clay Bennett is a douche.
In OKC, the team has had success with young stars Kevin Durant, Russell Westbrook, James Harden, and Serge Ibaka. Right now the Thunder have the best record in the league, and Durant is having an MVP-caliber season.
Past/Current Logos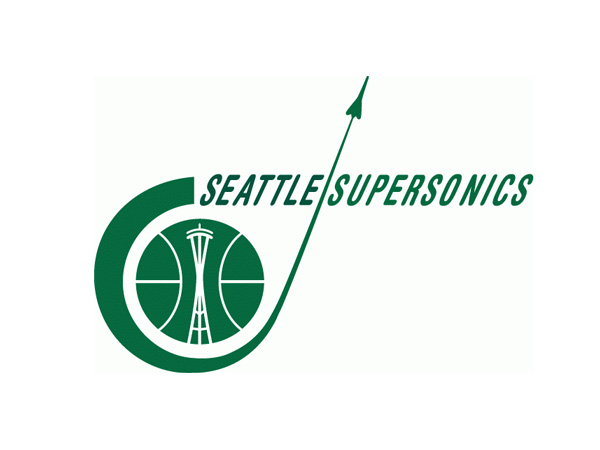 Even though they switched names/cities, let's go all the way back and check out these Sonics logos. The layout of this one is a little weird, I do like the simple Space Needle and the jet/rocket thing though. It also looks like SEATTLE is a slightly darker green than the rest of the logo, which is insane.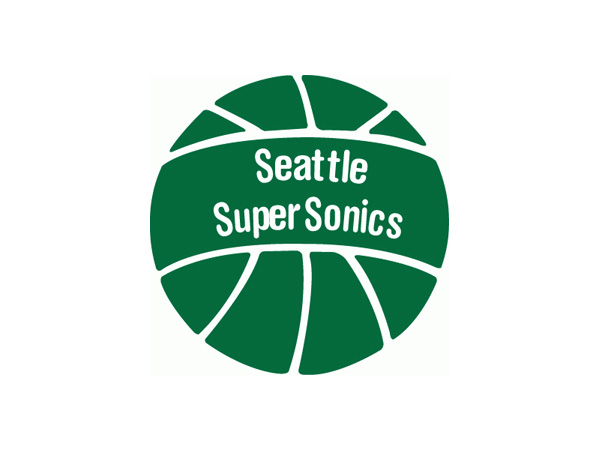 Massive step back here. This in no way even resembles a basketball, not surprised it only lasted 1 season.
If this was a jazz band, or a refreshing lemon-lime soda, this might just work.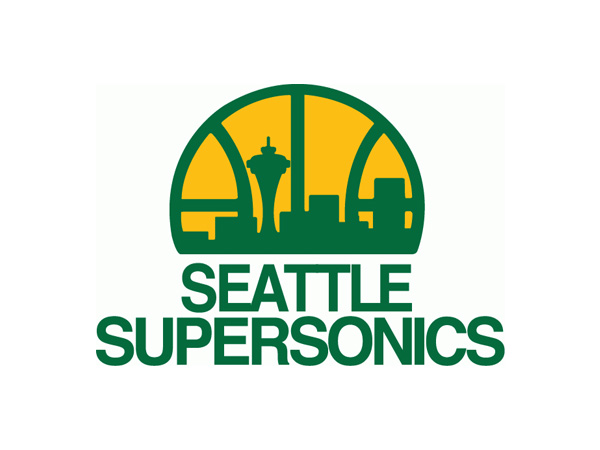 The best one so far, although I'm not a huge fan of the ball/skyline now that I really look at it. It could use a more interesting typeface too.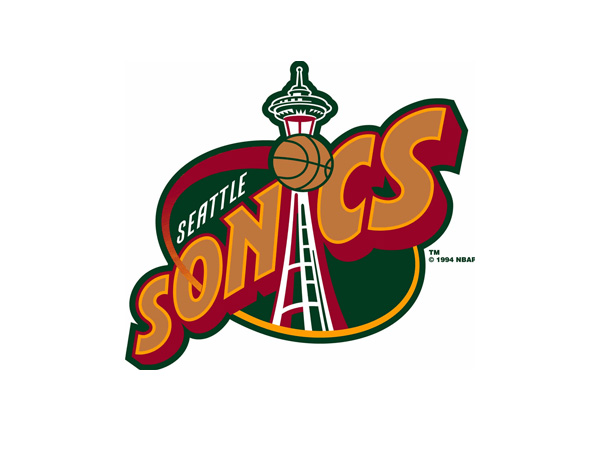 This is pretty heinous but I do have fond memories of the Kemp-Payton-Schrempf days, so this gets a pass.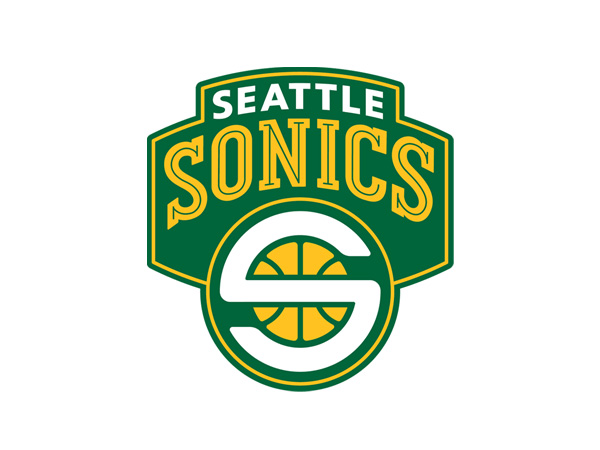 The end of the Sonics era. This is not bad, I'm glad they went back to the green and yellow color scheme.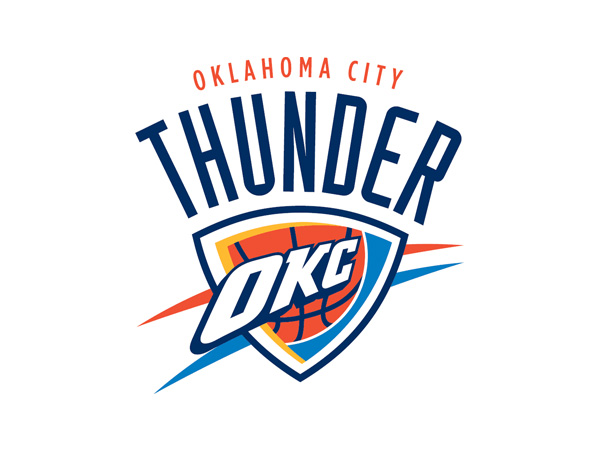 The current Thunder logo is an abomination. This image does a good job of detailing the glaring design issues with this logo. I honestly think my Mom could create this in Microsoft Publisher with some clip art.
The Redesign
My goals here were to simplify the color scheme, represent thunder somehow, and have some link to Oklahoma. I added the bison to the thundercloud and lightning bolt so it doubles as a thundering herd. The Thunder mascot is already this goofy ass bison so I think this makes sense.