NBA Logo Redesigns: New York Knicks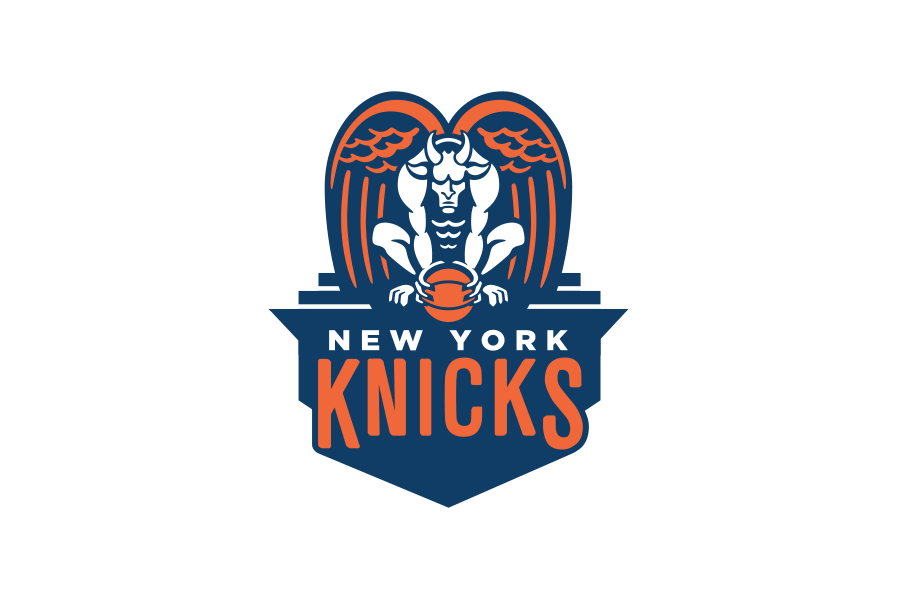 Another NBA redesign. As I'm writing this the Knicks have the worst record in the NBA and are hoping for a #1 draft pick, maybe they can distract themselves by bashing this design.

Past Logos
Redesign
There doesn't seem to be anything overtly "New York" about the current logo. Apparently the Empire State Building got cut out of the original concepts for the 90s redesign. I wanted this design to represent New York with something aside from the standard landmarks, so, the gargoyle. A statue might not be the most exciting mascot but at least it would be unique for the NBA, and was fun to draw.
See more NBA logo redesigns here