NBA Logo Redesigns: New Orleans Hornets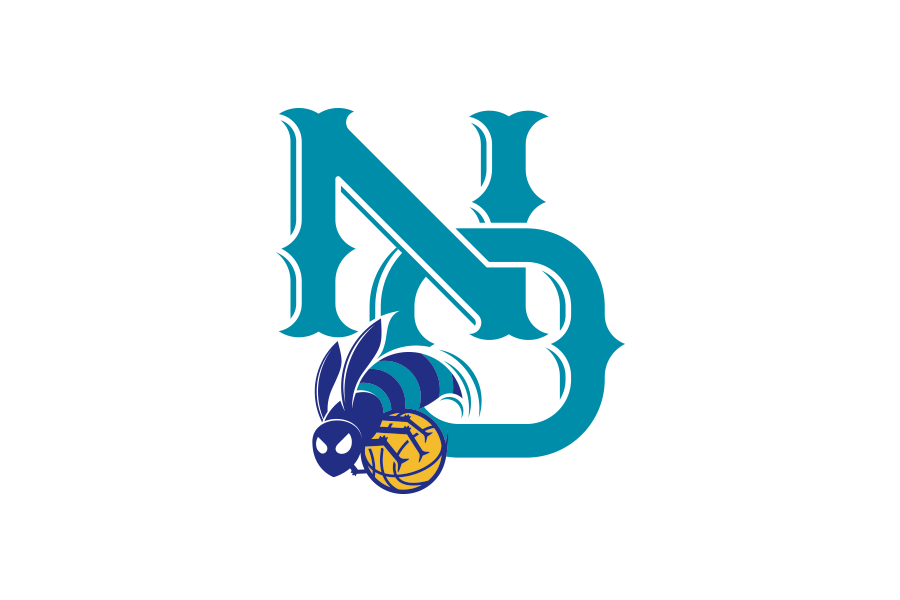 Entry number 2 for the NBA Logo Redesigns project. Lets do this.
The Team
The Hornets entered the league as an expansion team in 1988, and although I was only 2 years old, I like to think I sensed their awesomeness. Little-known fact (via Wikipedia): The name Hornets was derived from the city's fierce resistance to British occupation during the Revolutionary War, which prompted Lord General Cornwallis to refer to it as "a veritable nest of hornets." Pretty badass. Anyway, like all expansion teams, the Hornets were bad, but over the years they picked up a bunch of solid young players. By the mid-90s they had a solid group with Larry Johnson, Zo, Mugsey Bogues, Kendall Gill, etc.
They had a fantastic squad in the original NBA Jam game, and I seem to remember all of their merchandise being really popular. I don't know if it was the teal color, the pinstripe jerseys or what but I distinctly remember wearing a Hornets hat every day of 2nd grade. I also really wanted a Hornets Starter jacket, but sadly never got one.
Fast-forward to 2002, owner George Shinn moved the team to New Orleans, only to relocate to Oklahoma City after Hurricane Katrina, and back to New Orleans in 2007. Meanwhile, Charlotte got a new expansion team in the Bobcats. The Hornets got off to asolid start this year and look to be a playoff team again with Chris Paul back healthy. A few days ago it was announced that the NBA will be buying the team from George Shinn and looking for a new owner. Seems like a good time to get a sweet new logo if you ask me.
Past/Current Logos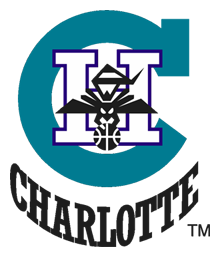 I had never seen this before, but I think this is the original 1988 logo. I'm assuming they didn't keep this for very long, because it is extremely bad. Still, I like that the hornet looks a little meaner and less goofy than their current logo.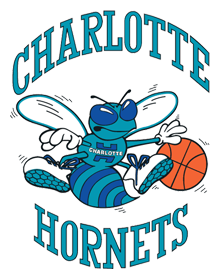 Now we're talkin. This is how you move some Starter jackets. This is pretty goofy but I can't hate on it too much.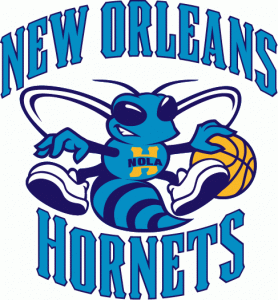 This is what they are currently using. Not exactly a huge leap. I don't think I would want to wear this on my jersey. I do like that their alternate logos are more New Orleansy: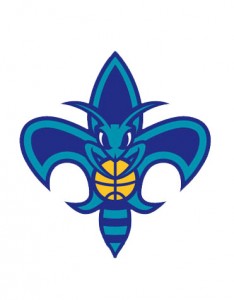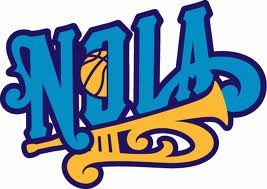 Redesign
While I was working on this I was thinking about baseball logos, and how they get away with using a single letter or 2 letters and still represent their home city without crazy cartoony mascots. Good examples of 2-letter logos are the San Francisco Giants, New York Yankees, and LA Dodgers. A 2-word name like New Orleans was the perfect team to try this out on. For the hornet, I wanted it to look a little meaner and more realistic. I don't know anyone from New Orleans but I'd love to hear what they think of this redesign. New Orleans-bred Lil Wayne approves:
See all of these logos as I post them here »