NBA Logo Redesigns: Minnesota Timberwolves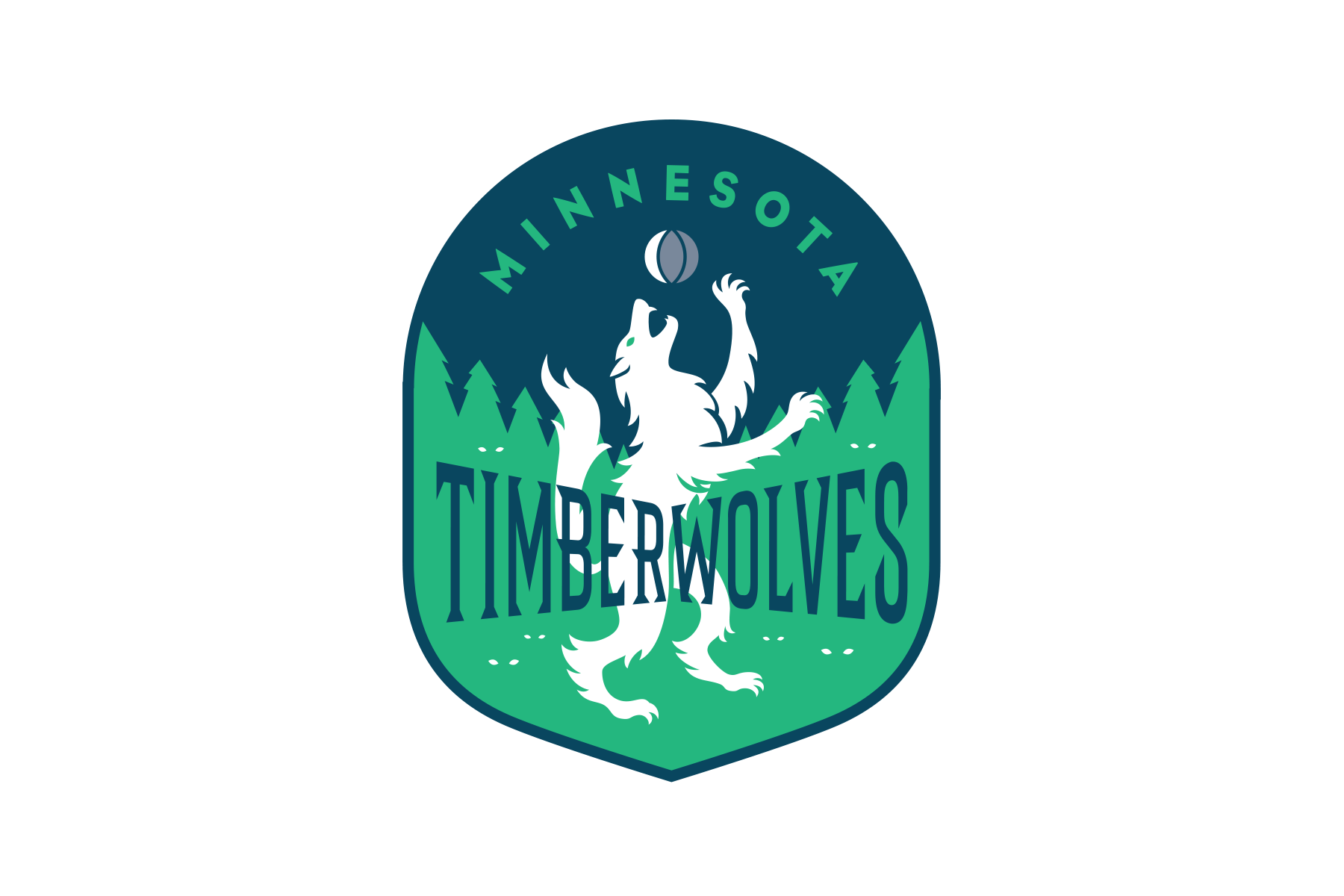 I took a shot at a rebrand for the Minnesota Timberwolves.
The Team
The Timberwolves franchise began in 1989, 29 years after the Lakers left town for LA. Minnesota is apparently home to a whole bunch of timberwolves so the name beat out "Polars" for the new team. They have not won a championship but made the Western Conference Finals in 2004 led by Kevin Garnett, Latrell Sprewell and Sam Cassell. KG left for Boston and eventually returned to help the next generation in Minnesota and Towns, Wiggins, and LaVine.
Past/Current Logos
I kinda like this wolf/ball in the circle, but the text is pretty messed up. The long team name is clearly difficult to handle and causes this to be way too cramped. I'm not sure if this is an accurate image but it almost looks like the right side of TIMBERWOLVES is skewed to avoid the TM mark.
The 1995 update has a much more aggressive looking wolf, and I like the addition of black and the trees. The lettering feels a little too gimmicky to me.
The white text in the current logo is much more readable and the letters have lost the cartoony feel. The trees and the wolf were simplified and cleaned up nicely.
The secondary logo is also nice, although I wonder if the black/blue coloring on the wolf and the green on the trees could be carried over from the main logo.
The Redesign
Instead of drawing a new wolf face, I wanted to simplify and go for more of a Game of Thrones banner kind of look. The wolf has a rampant pose that is seen in heraldic symbols from the Middle Ages. The team name is so long that the secondary "Wolves" logo actually works better.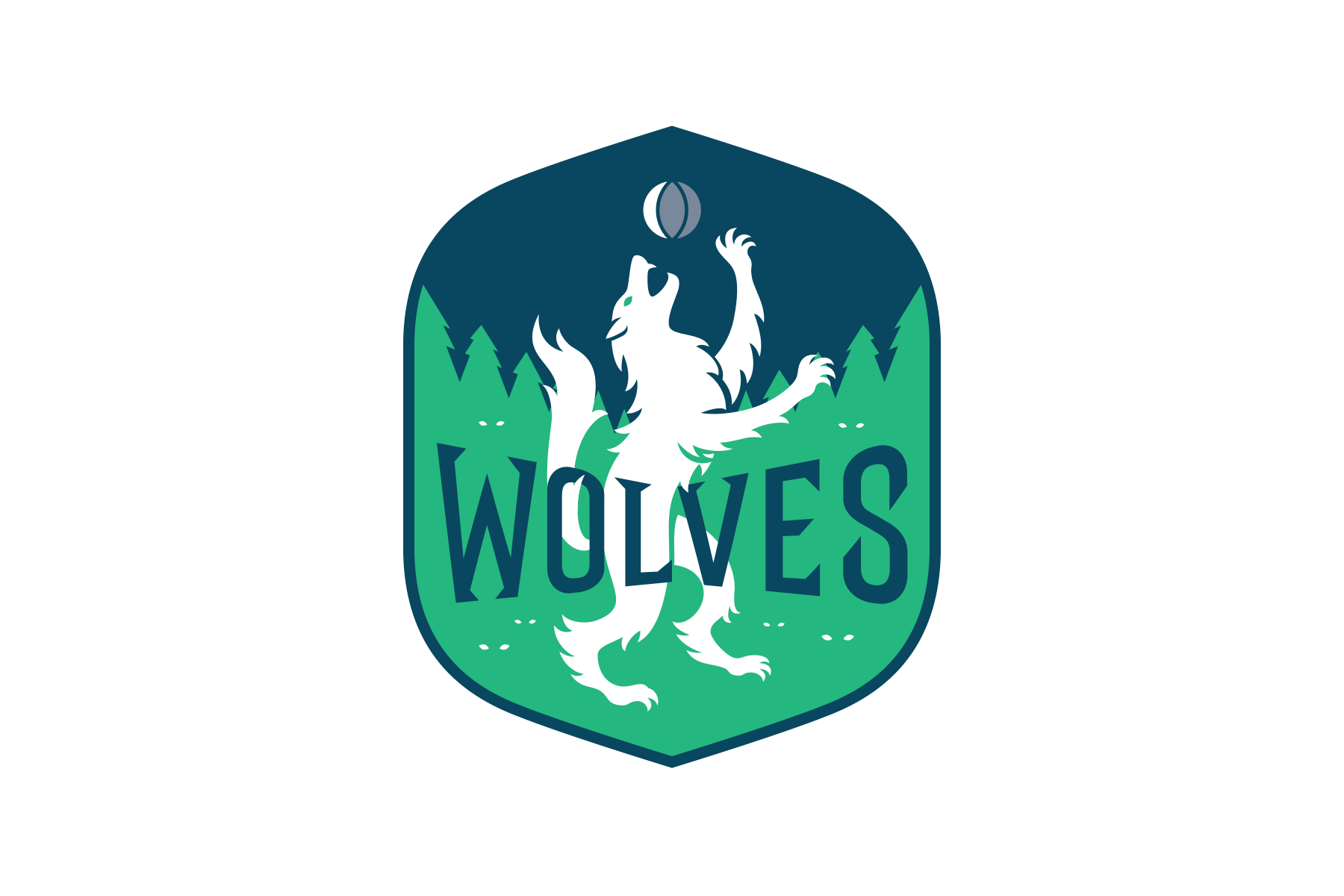 The color scheme is a throwback to the original blue and green but I think it could work with the black and gray also.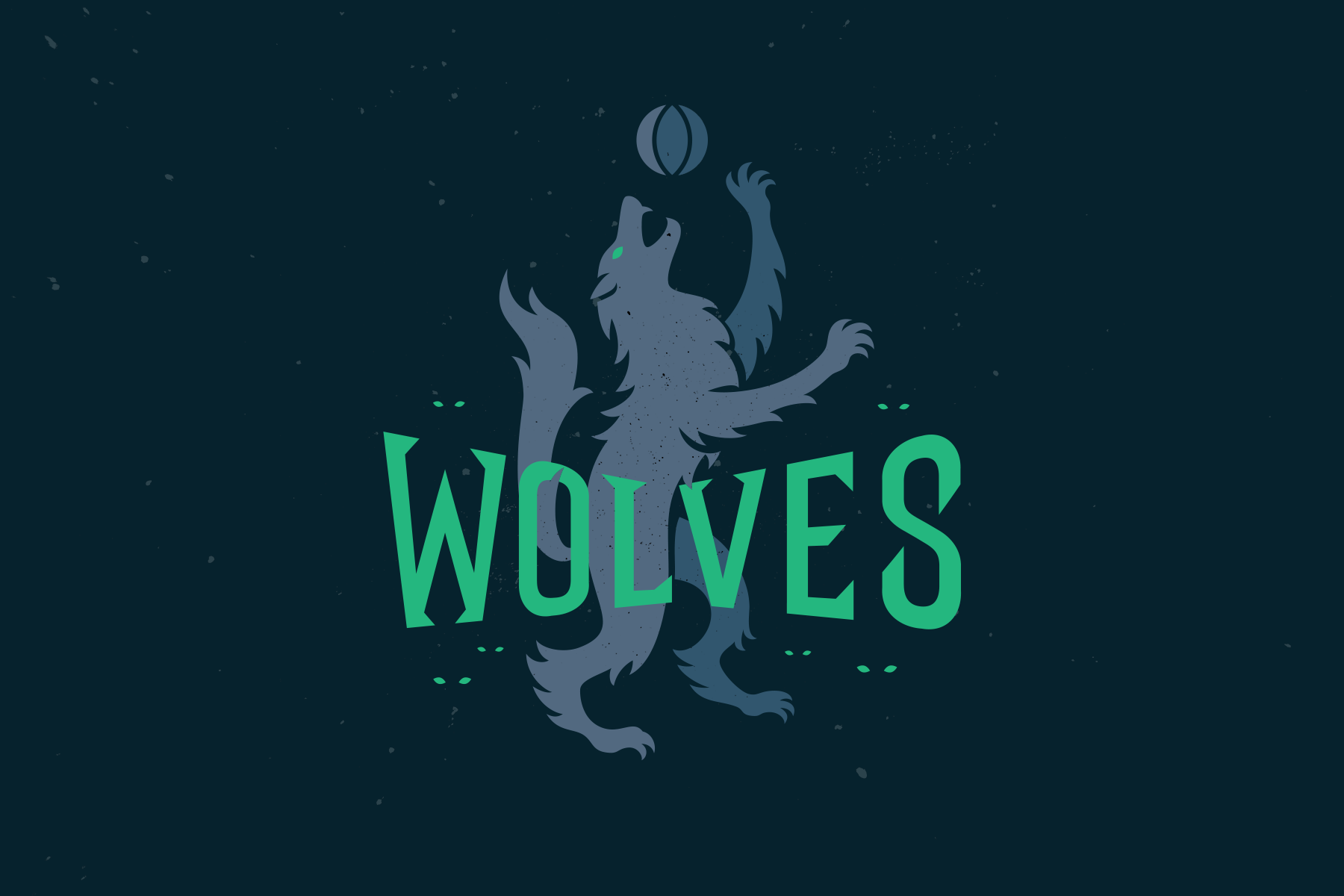 See more NBA logo redesigns here