NBA Logo Redesigns: Milwaukee Bucks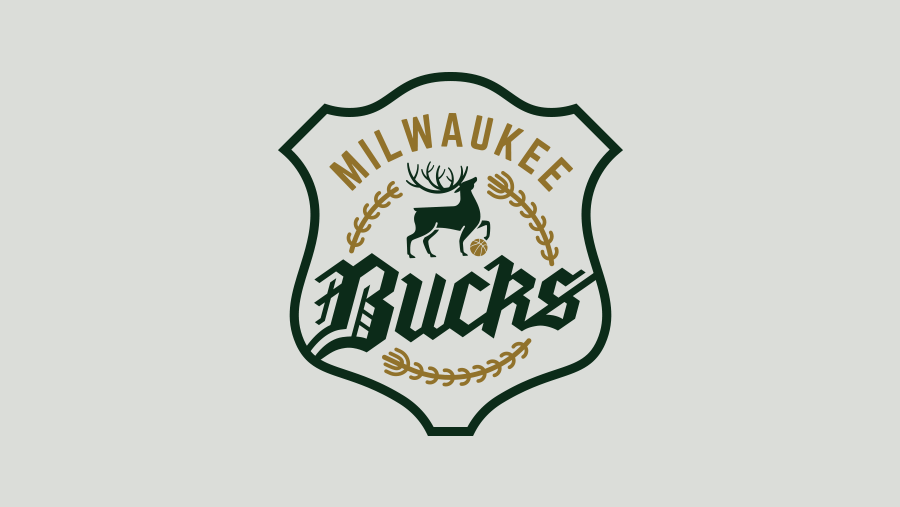 I finally got around to another NBA logo redesign. The Bucks recently updated their branding and it inspired me to think about how I would approach it. Apparently I was thinking about beer at the time.

The Team
The Bucks joined the NBA as an expansion team in 1968. The franchise has won 1 NBA Championship in 1971 led by Kareem Abdul-Jabbar and Oscar Robertson. Currently they are an up and coming team with some promising young players like Jabari Parker and Giannis "The Greek Freak" Antetokounmpo.
Past/Current Logos
This cartoon deer spinning a basketball on it's hoof somehow stuck around for 25 years. These were simpler times.
This 93′ redesign looks more like a sports logo, although the purple eyes make this look like an evil radioactive deer. The deer's neck is also weirdly asymmetrical.
Green and red is a notoriously bad color combination so this was a strange choice, at least they didn't go with red eyes.
The most recent redesign is a nice improvement, and solved some of the big issues with the previous logo. ESPN wrote an article about the redesign process with some background on the process, requests from the team management, etc. The green and cream color scheme is much nicer, the deer itself is cleaner and more iconic. The basketball lines hidden in the antlers is a nice touch. I don't like the way the circle is cut off behind the antlers, and I think the text is too tight.

The Redesign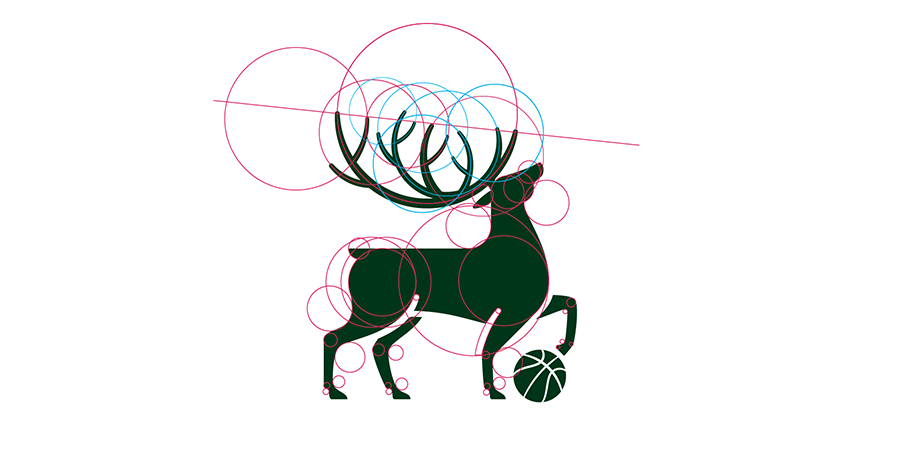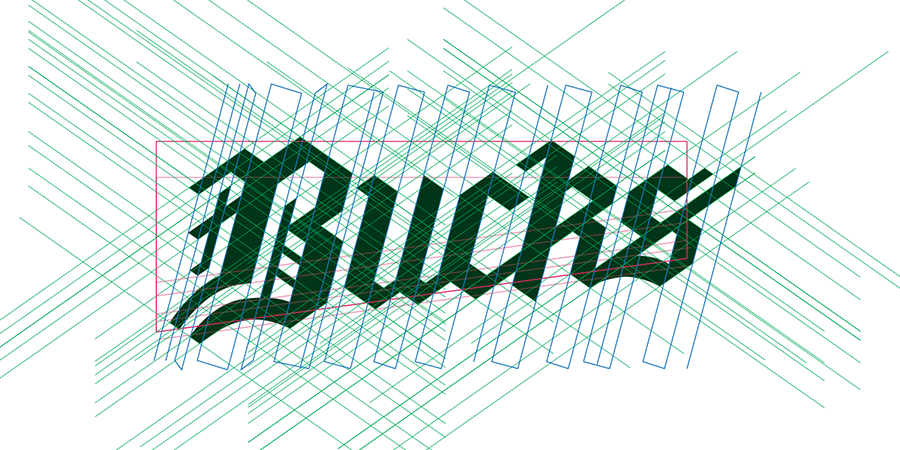 The German blackletter style for the lettering makes it looks like a light beer logo, but I don't care. It would be unique in the league, and seems like a good fit for Milwaukee.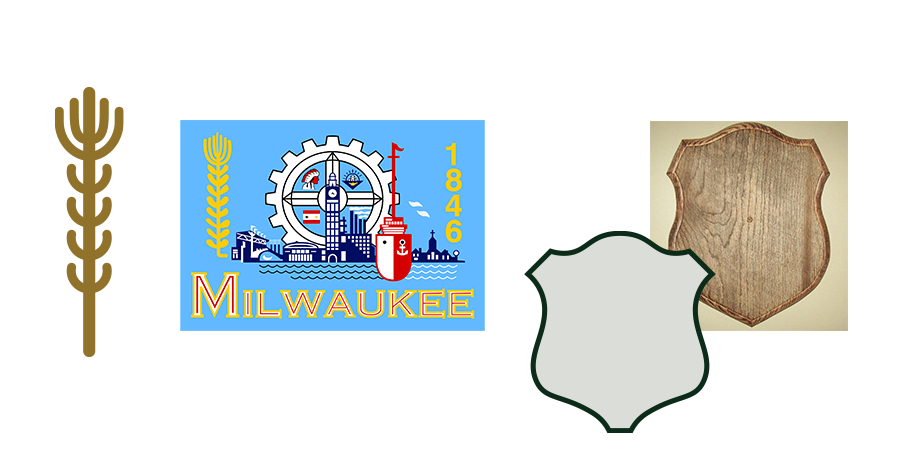 Along those same lines, the shape of the logo resembles a small-town police badge, but is actually inspired by the plaques for mounting deer heads on. The circle of wheat is a reference to the Milwaukee flag.
The logo is easily reduced to create various secondary logos: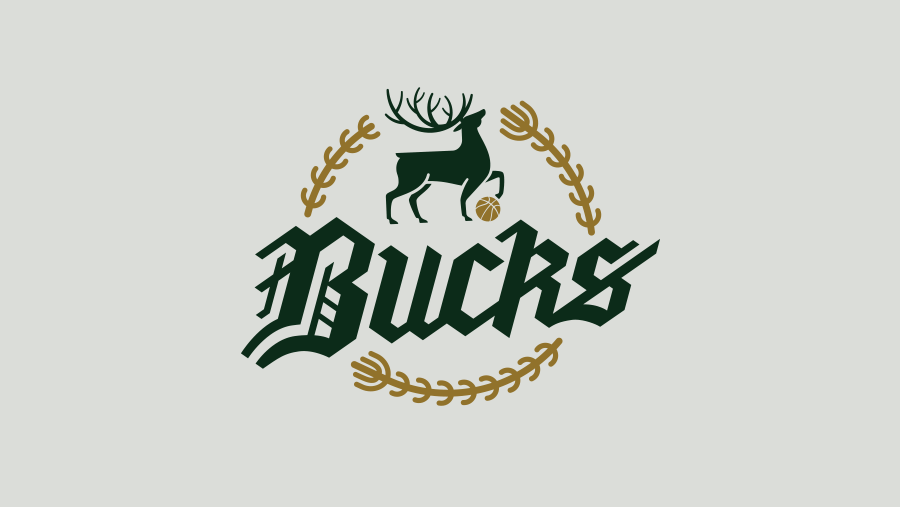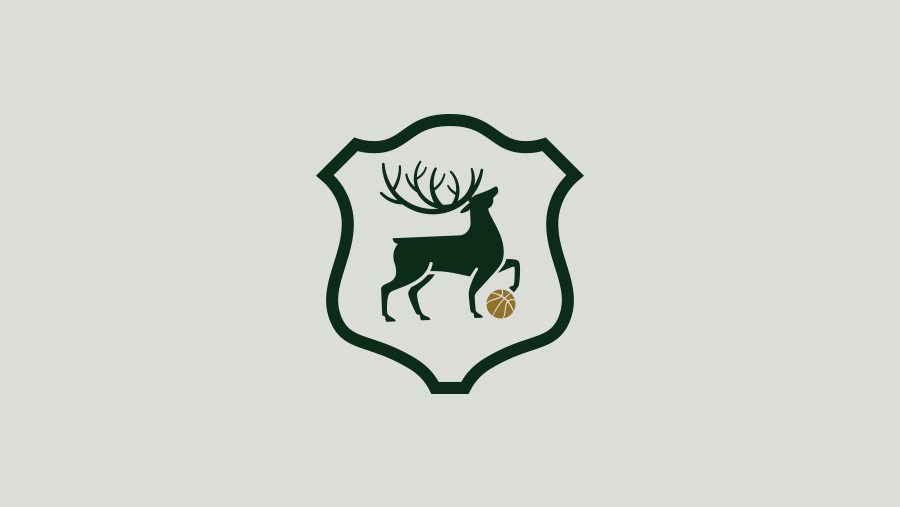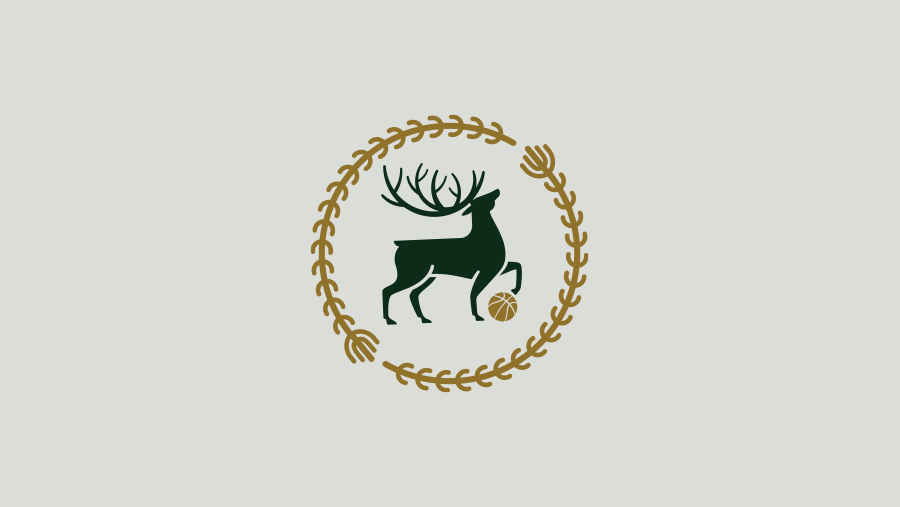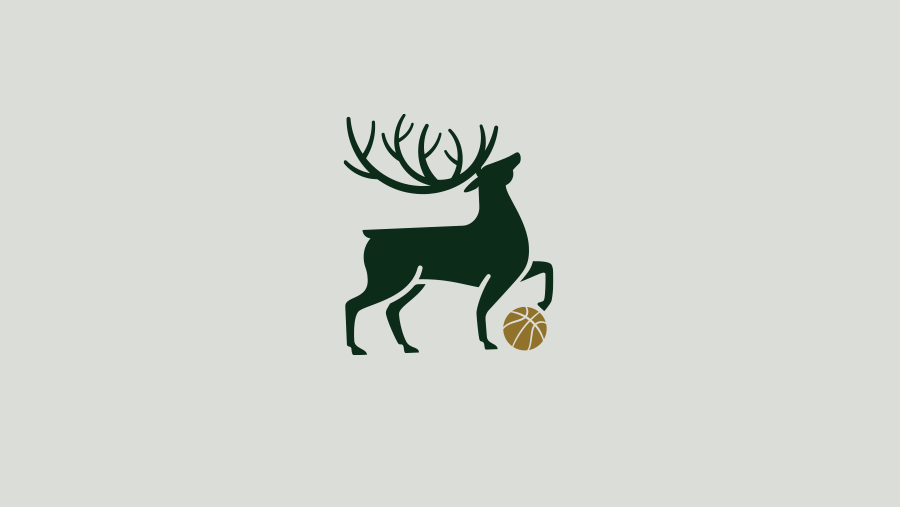 See more NBA logo redesigns here