NBA Logo Redesigns: Miami Heat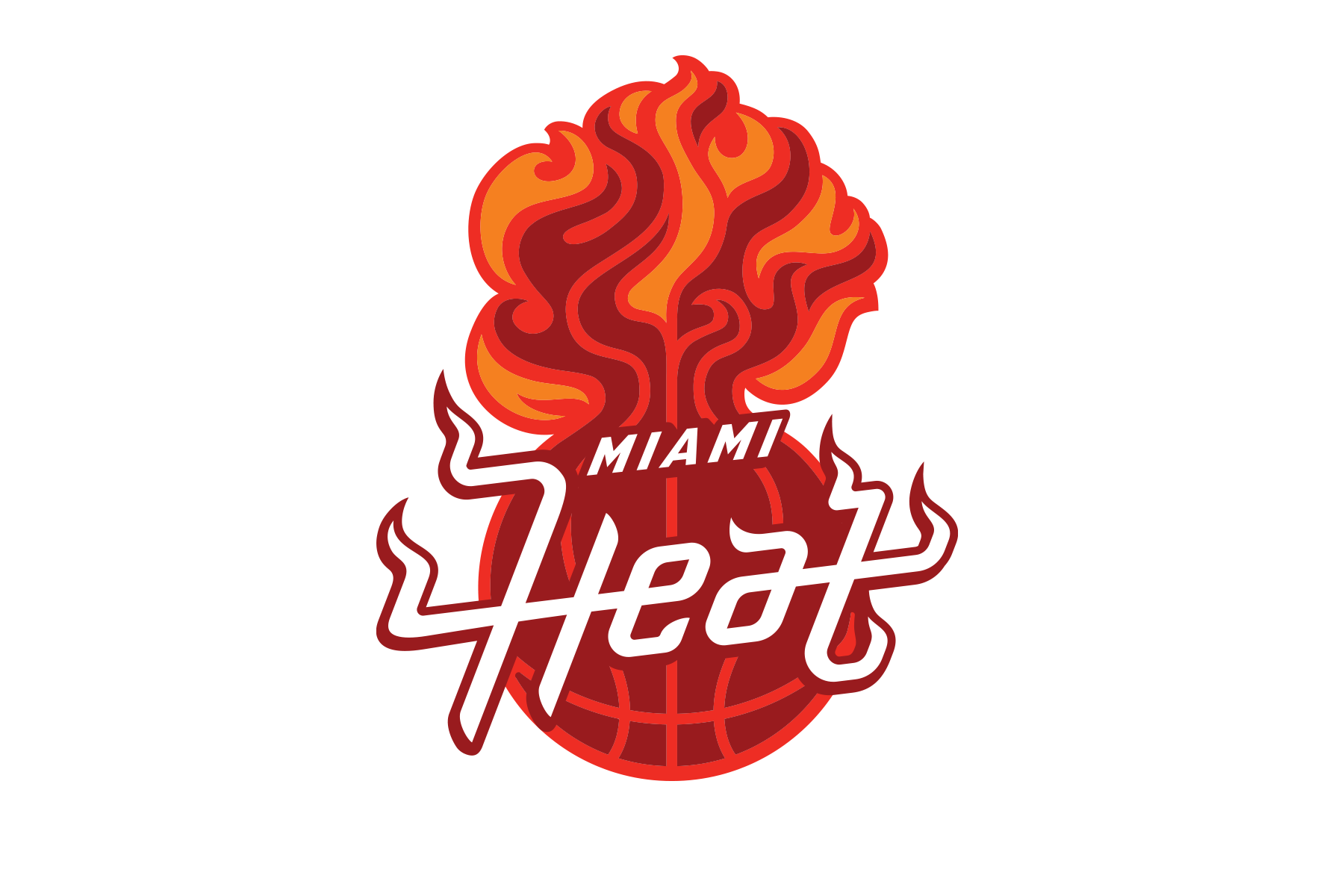 This neverending side project continues with a new logo for the Miami Heat.
The Team
The Heat entered the NBA in 1987 as one of 4 new expansion teams (along with the Orlando Magic, Charlotte Hornets, and the Minnesota Timberwolves). They have been the most successful team of the bunch, largely due to their desirable weather and the guidance of Pat Riley, who was hired in 1995 as coach and team president. Riley set up Miami as a contender with Alonzo Mourning and Tim Hardaway, then drafted Dwyane Wade and lured free agents like Shaq, Lebron, and Chris Bosh to sign with Miami. In their short history they have been to the Finals 5 times, winning 3 championships, in 2006 and back to back in 2012-13.
The Heat are currently a mediocre team but Pat "mastermind-type genius" Riley and his ability to lure free agents makes them a good bet to return to the upper echelon of the NBA soon enough.
Past/Current Logos
The original Heat logo introduced the NBA Jam-style flaming ball that they still use. Aside from the gradient and the lines on the ball being a little off, this is solid.
The current logo is one of the simpler and better logos in the league. The flaming ball is just a nice pure concept and doesn't try to do too much. Let's see how I can ruin it.
The Redesign
There's a reason the Heat logo is so simple, there isn't much to do with the "heat" concept. After a few attempts I decided to update the flaming ball concept and try to fix these 3 things:
The Heat lettering should be more integrated with the ball for a more cohesive design.
The sharp blocky letters didn't feel visually connected to the logo.
The current red looks too maroon, and doesn't look hot enough.
In the redesign, the slanted script lettering provides the motion instead of the ball flying through a hoop, and the brighter red and orange outlines adds a sense of real heat.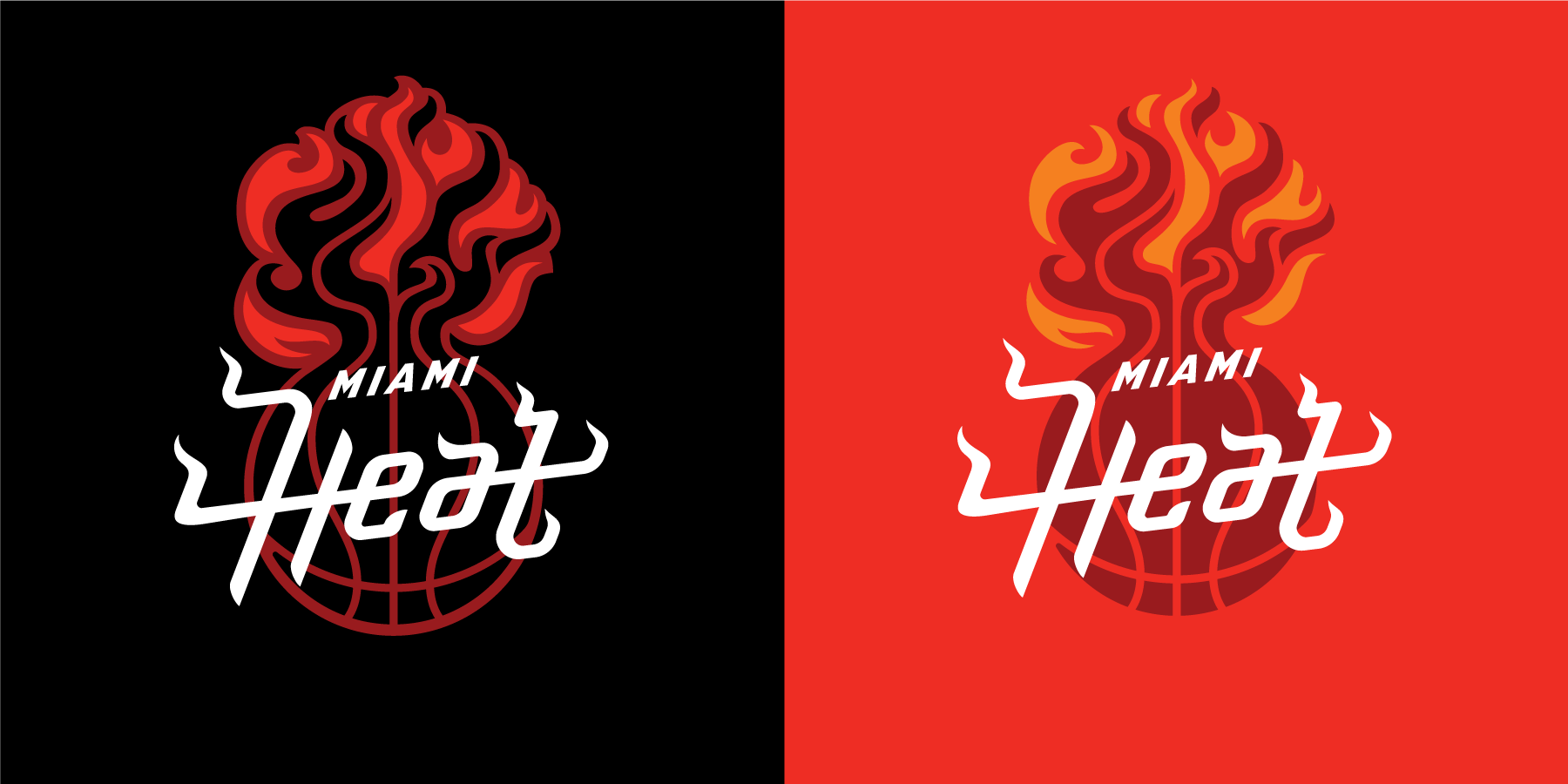 The flaming ball still works alone or with a hoop, but the primary logo feels more unified.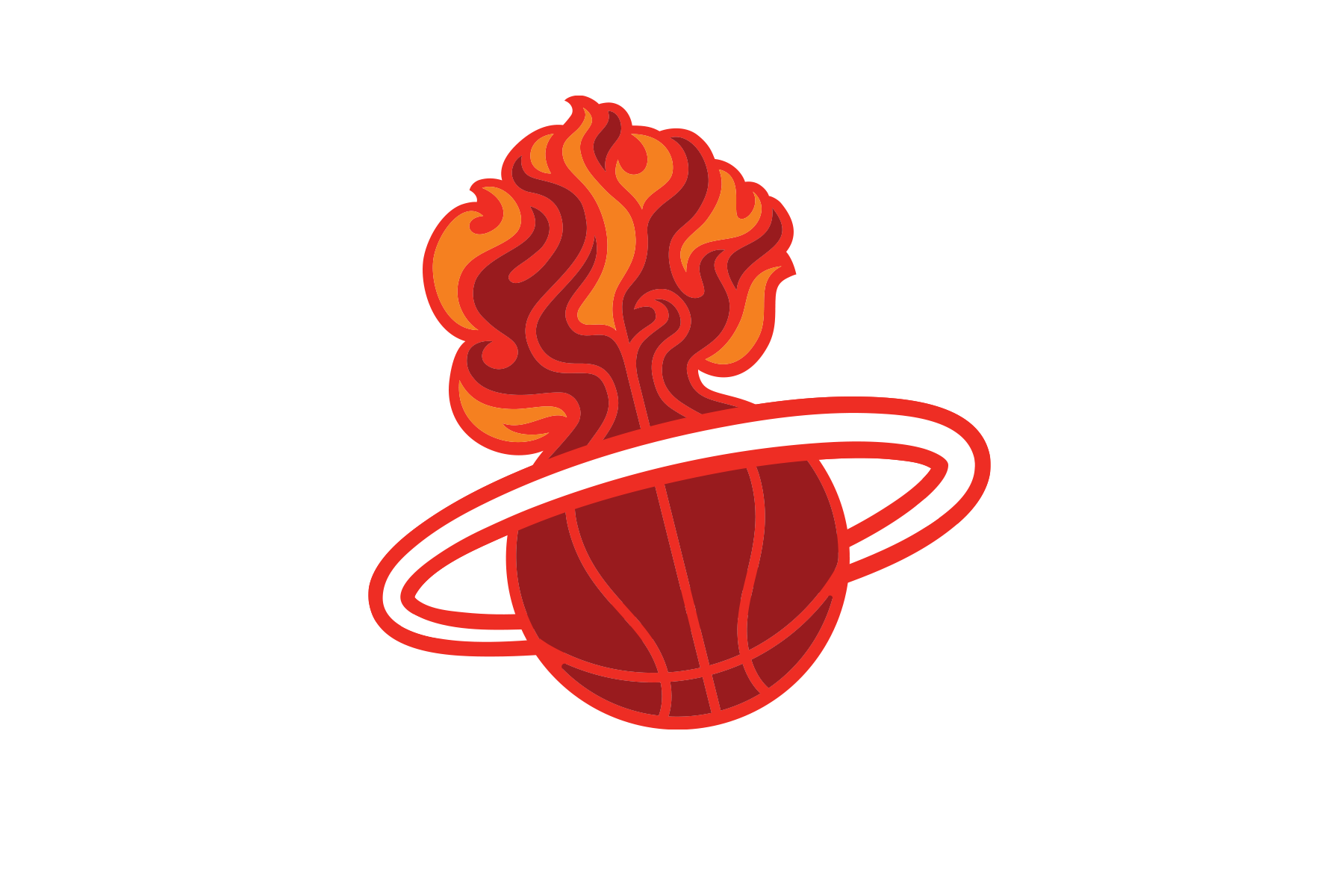 I was conscious of the logo working on black, which seems like a big part of the current Heat branding. Since we're talking about Miami, the mark also works in an alternate South Beach color scheme: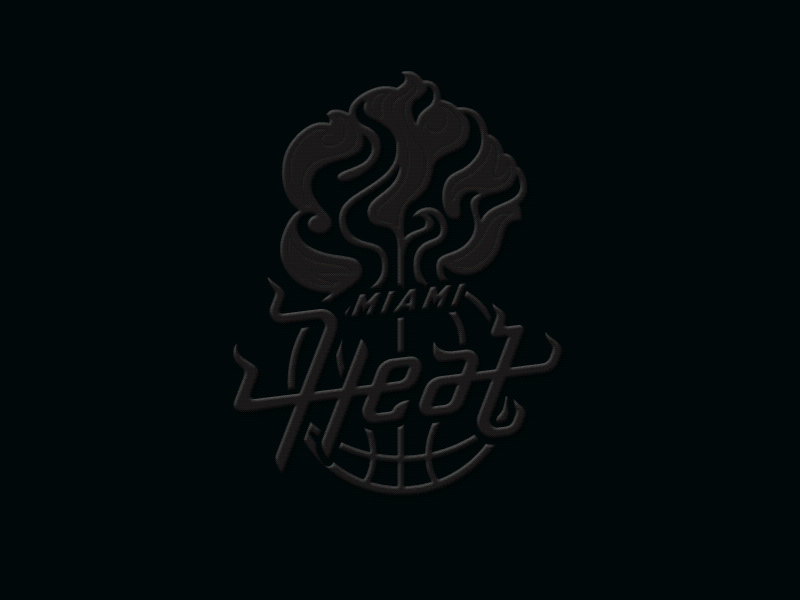 What do you think, Heat?
That's it. See more NBA logo redesigns here. There are 8 or 9 teams left, depending on if I feel up to doing another Hornets design.