NBA Logo Redesigns: Indiana Pacers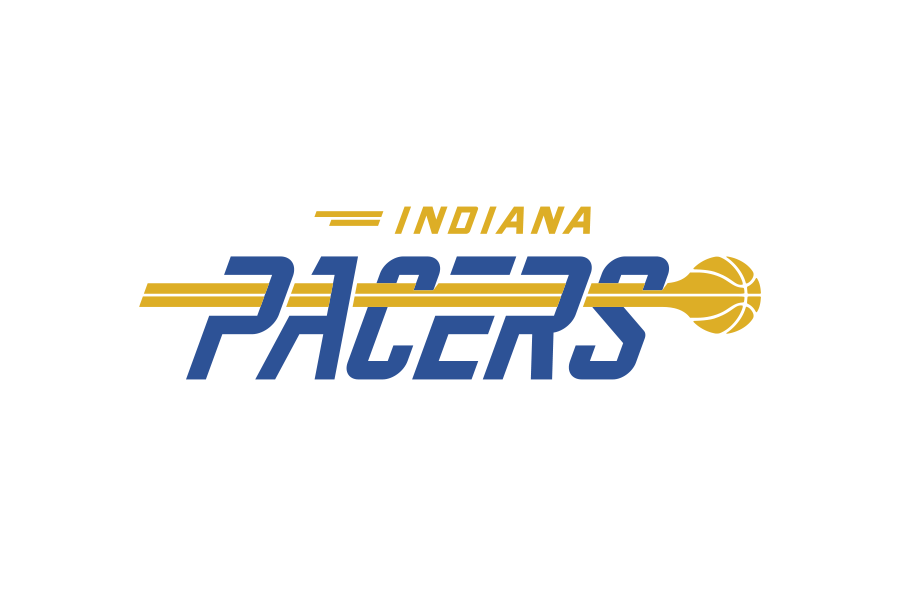 Finally got around to another NBA logo. What better time to think about rebranding your team than coming out of a lockout? I couldn't decide to go with my original idea(with the player) or the simpler version, so I'll post both.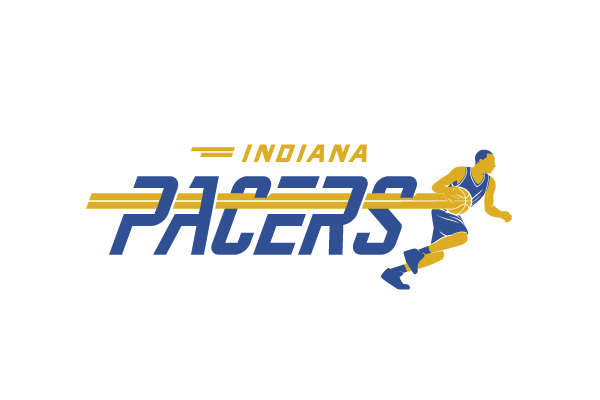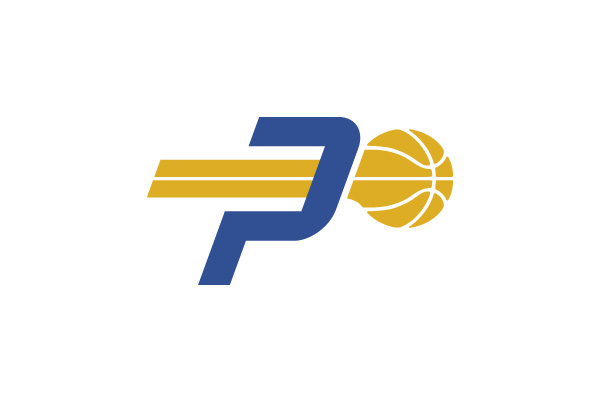 The Team
2 memorable Pacers teams since I have been watching basketball:
The mid-90s team that battled the Knicks every year in the playoffs, led by Reggie Miller, 7'4 Dutchman Rick Smits, and the Davis brothers. Check out the awesome documentary about this team, Winning Time.
The 2001-2003 teams, notable for strip club shootings, and beating the shit out of some fans in the infamous Malice in the Palace brawl in Detroit.
Last season the Pacers snuck into the playoffs and lost in a close series to the Chicago Bulls.
Past/Current Logos
The Pacers franchise started in the ABA in 1967. The team appeared in the ABA Finals five times, winning 3 championships, and finished as the most successful team in ABA history. This logo is kinda cool but the ball clearly looks like a tennis ball, and the hand is a little off.
In 76′ the team was one of 4 ABA teams that merged with the NBA. Because of financial trouble, the team announced that it might have to be sold and moved elsewhere. Luckily a local TV network held a telethon to sell enough season tickets to save the team, a goal they apparently reached 10 minutes before the show ended. This sounds like a horrible 70s movie.
Not much interesting happened to the Pacers for a while, except trading away their 1984 draft pick, which turned out to be the #2 pick…which they could have used to pick Michael Jordan. Anyway, they drafted Reggie Miller in 87′ and went on to be pretty successful in the 90s. I like the P with the ball better than their old logo, but the double P bothers me.
In 2005 the Pacers used this updated logo, adding a gray border around the P for some horrible reason. This is slightly worse in every way.
Redesign
The name Pacers is apparently a reference to harness racing(a kind of horse racing) and the pace car in the Indianapolis 500 race. I wanted the logo to have a sense of speed but also keep it pretty simple. I think I could have drawn the player a little better because it doesn't look great at small sizes, so maybe the version without him is better. Anyway, I leave you with this incredible poster I just found:
See the rest of my NBA logos here »