NBA Logo Redesigns: Golden State Warriors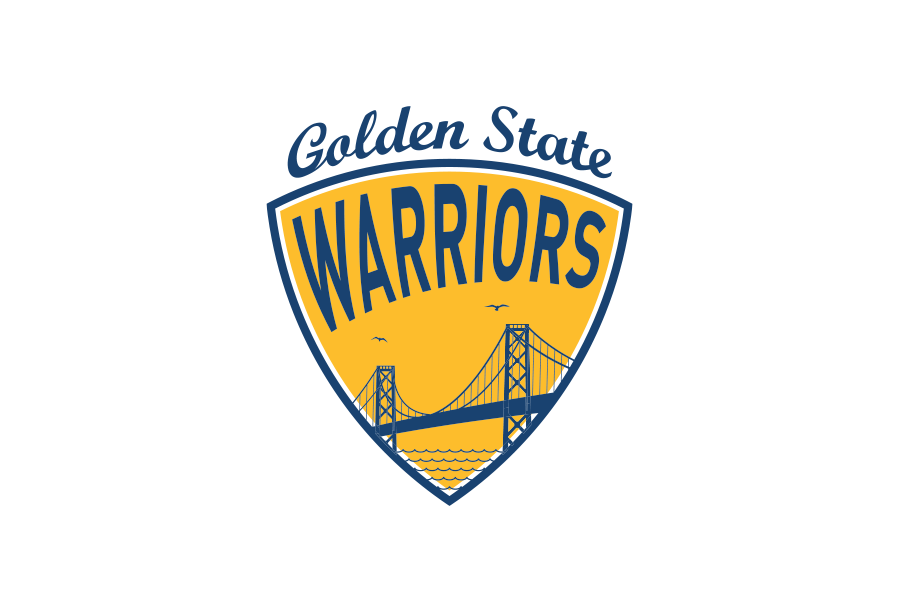 This is a side project I've been wanting to do for a while. I'm a big basketball fan so I'm going to try to redesign every NBA team logo. First up, for no reason whatsoever, the Golden State Warriors:

Now lets break this down.
The Team
For as long as I can remember, the Warriors have been a pretty fun team to watch. During his coaching tenure, Don Nelson's total disregard for conventional basketball lineups has produced some crazy teams, and that one big upset win over Dallas in the '07 playoffs. Right now they have a pretty solid groupf of 3 young guys with Monta Ellis, Stephen Curry, and David Lee, and certainly could make a run for a playoff spot this year.
Past/Current Logos
One of the reasons I was excited about doing the Warriors logo is their old "The City" logo, used from 1969-71, seen below on some incredible throwback jerseys.
After "The City", they spent most of their time with some variations of this logo. This is great for the uninformed fan who doesn't know where the team is from, but otherwise not so great.

In 1997 the team introduced this new effort. I would love to be in the room when this thing was created. I imagine it went something like this:
designer: OK, get this…mysterious masked blue guy…about to stab somebody with a lightning bolt…which is attached to the W in the word "Warriors"…theres a bigass basketball in the background, and a bunch of unnecessary borders, gradients, and highlights on everything.
(standing ovation)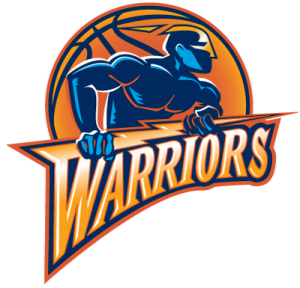 Anyway, this year the Warriors announced this new logo, which claims to be a nod back to the old "The City" logo. I'm not sure how most Warriors fans feel, but from a design standpoint this logo has some flaws. They certainly brought back the circle and bridge, but this logo doesn't have the same feel as the old one.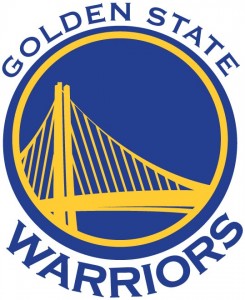 Redesign
To represent warriors I thought about using a lot of more violent weapons, but decided to keep it subtle with a shield shape. The old logo featured the Bay Bridge, which connects San Francisco(where they played then) and Oakland(where they play now), so it made sense to keep it to represent the history of the team. "The City" was a cool thing to say on the logo, but I have no idea what it has to do with the Bay area. Do people call San Fran "The City"? I think the standard location and name will do.
Another great thing about the old logo was the way the uniform numbers were incorporated. Here's an example with former #1 pick Chris Webber: