NBA Logo Redesigns: Atlanta Hawks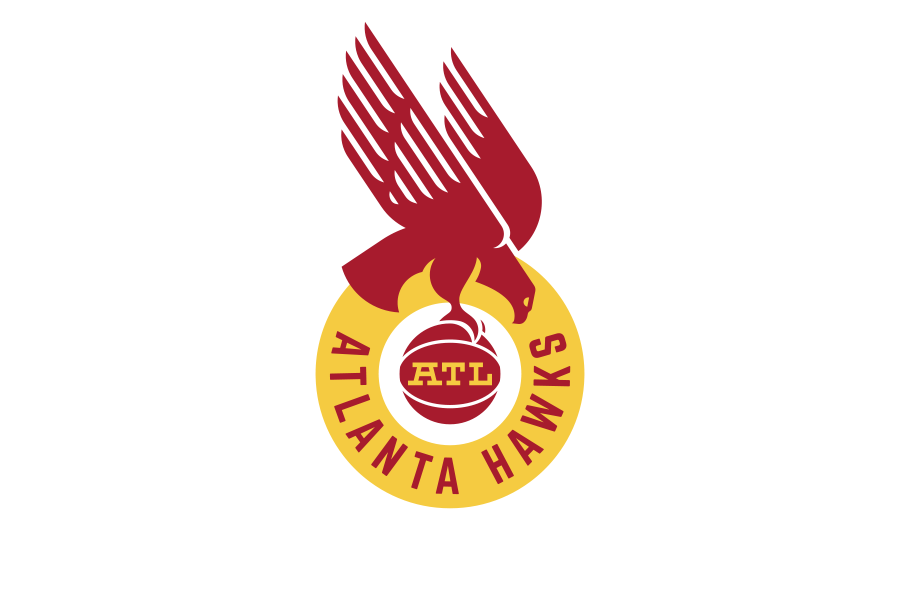 The Team
The Hawks are one of the 17 original NBA franchises, a team with a long history. They have won one championship, in 1958. Umm, here's picture of Hawks legends Dominique Wilkins and Spud Webb with Beyonce's mom:
Past/Current Logos
As is the case with most of these NBA teams, they did a lot of moving around and name-changing in the early days of the league. The Hawks franchise began in the National Basketball League in 1946 as the Buffalo Bisons, before moving to Illinois to become the Tri-Cities Blackhawks. In 1949 they joined the NBA, and 2 years later moved yet again, to Milwaukee, to become the Milwaukee Hawks. This was their logo: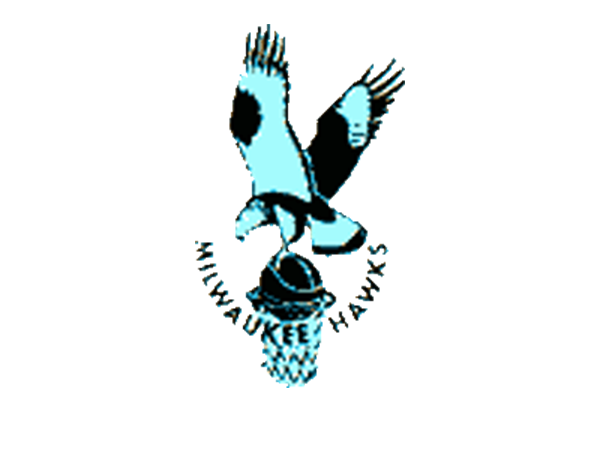 Yeah, a hawk with a basketball. This makes sense. Aside from the ridiculous low quality image that appears to be the only record of this logo existing, I like this.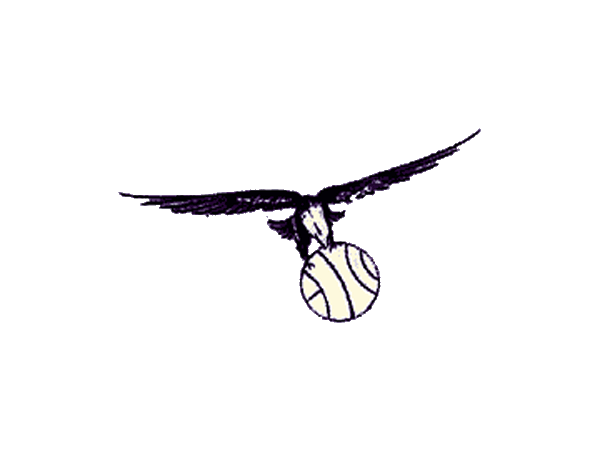 In 1955 the Hawks up and moved to St. Louis and introduced this similar bird-holding-basketball logo. Bob Pettit probably golfed in a polo shirt emblazoned with this logo every time the Celtics knocked him out of the playoffs.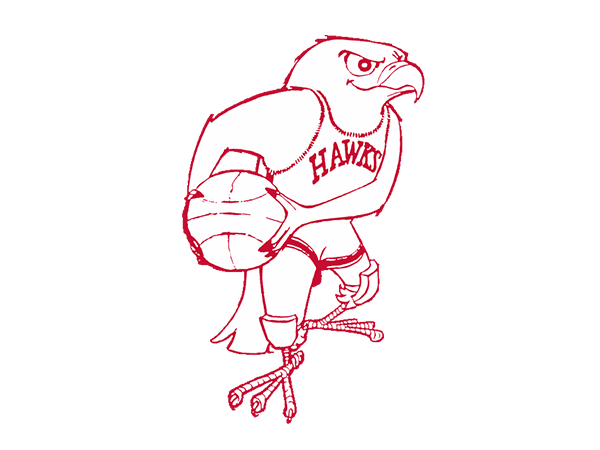 In 1957 the Hawks introduced this Disney-looking cartoon hawk, which would stick around for 12 years. The hawks has kneepads on.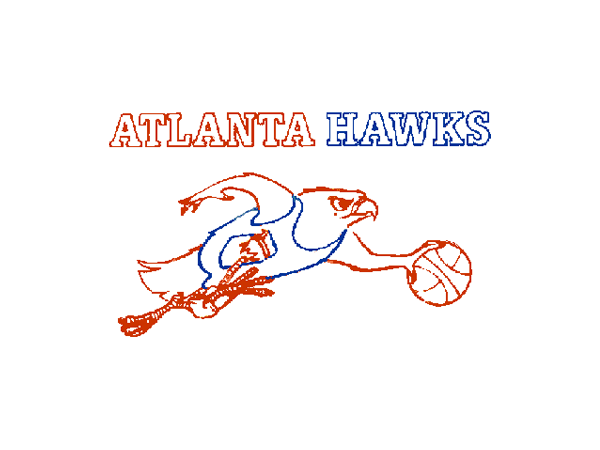 For one season in 1969 the hawk decided to work on his ball handling. He was also drawn with 2 different colored lines. Good times.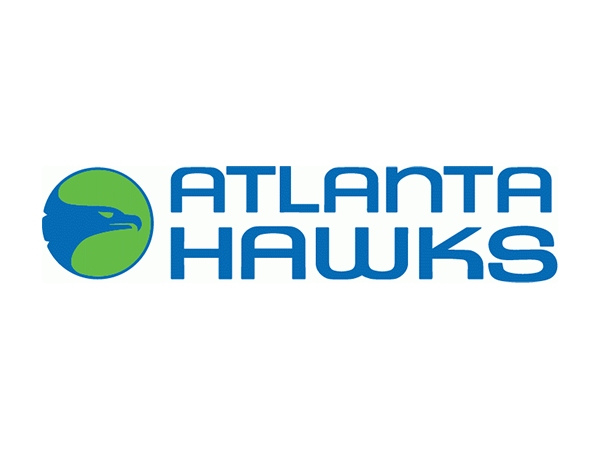 In 1968 the team was sold and moved to Atlanta. For 2 years in the early 70s they acquired Pistol Pete and were required to switch to a blue and green color scheme to get on his level. This could be the Seahawks logo right now.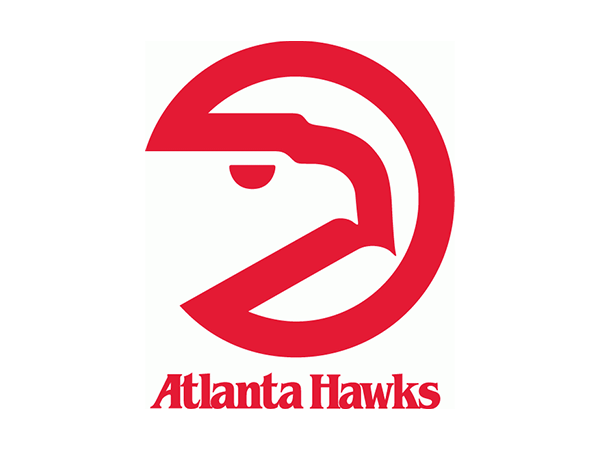 The 1972 version is the most memorable of the Hawks logos, because it looks like a reverse Pacman. Dominique Wilkins and Spudd Webb won back to back Slam Dunk Contests during this period.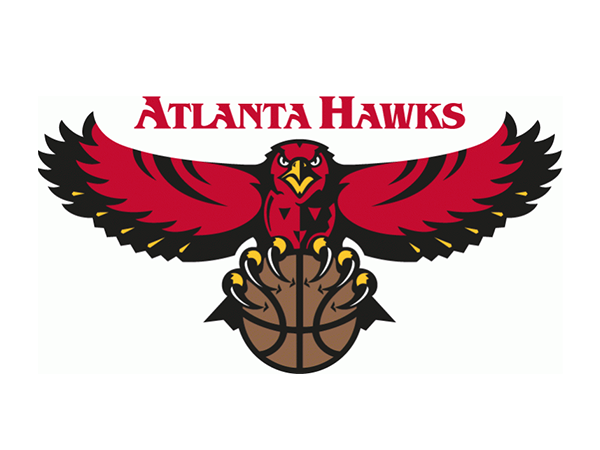 A more modern take on the hawk. Worn proudly by Steve Smith, Mookie Blaylock, Dikembe Mutombo, and Sheed (for a single game in 2004).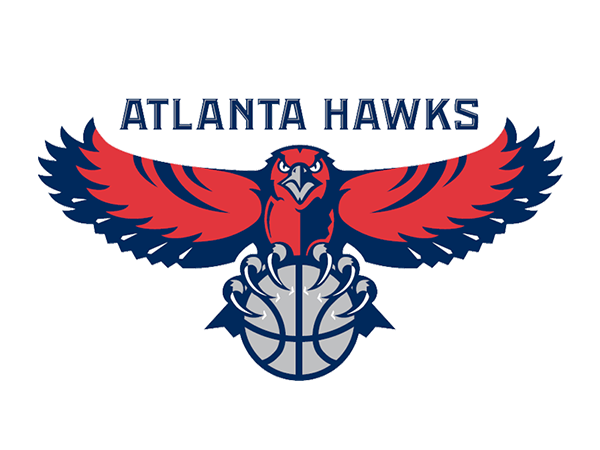 In 2007 they removed yellow from the color scheme, switching to red/blue/gray and otherwise keeping this logo exactly the same. I don't hate this but it kind of looks like an owl. Josh Smith was excited.
To recap, here is the progression of the hawk in the various logos: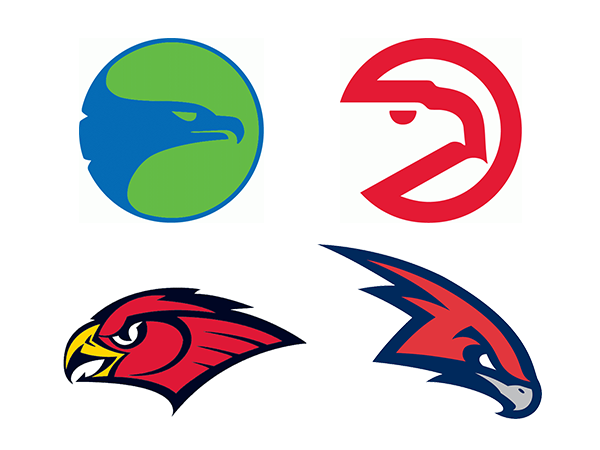 The Redesign
For the redesign I wanted to combine the more classic look of the original Milwaukuee and St. Louis logos with the red/yellow colors and iconic shape of the 70s-80s logo. The 1951 version had the most appealing layout to me so I simplified it and added the head of the Pacman hawk.